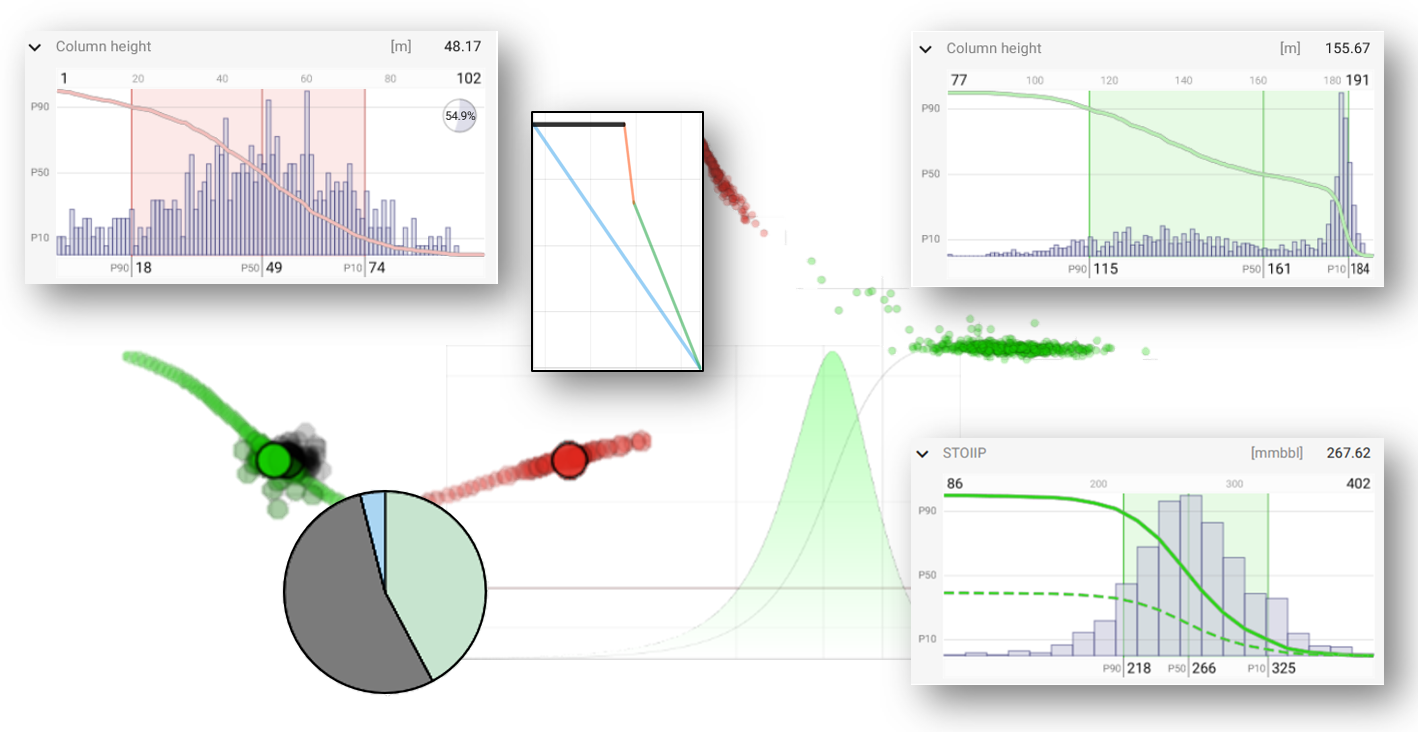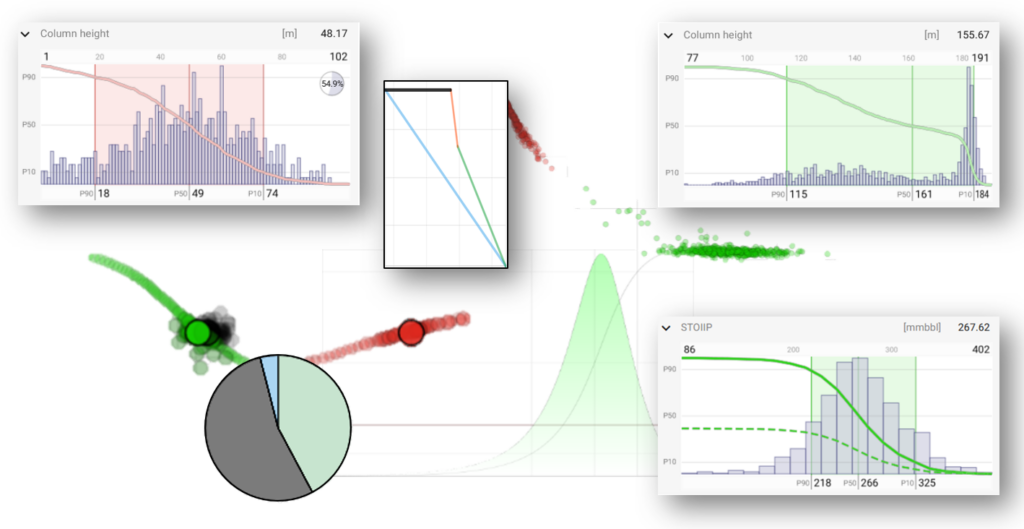 We are proud to announce the very first release of Ariane Exploration & Appraisal Asset Evaluation, which brings fluids at the heart of your probabilistic prospect assessment.
Oil or gas (or both), column heights and fluid properties are no longer guessed but consistently derived from geologic knowledge about charge, seal and PVT parameters.
Let us know when you want to evaluate. Ariane is a cloud-based solution – no installation, you just get a password and off go you!